OUR PASTORAL STAFF WELCOMES YOU....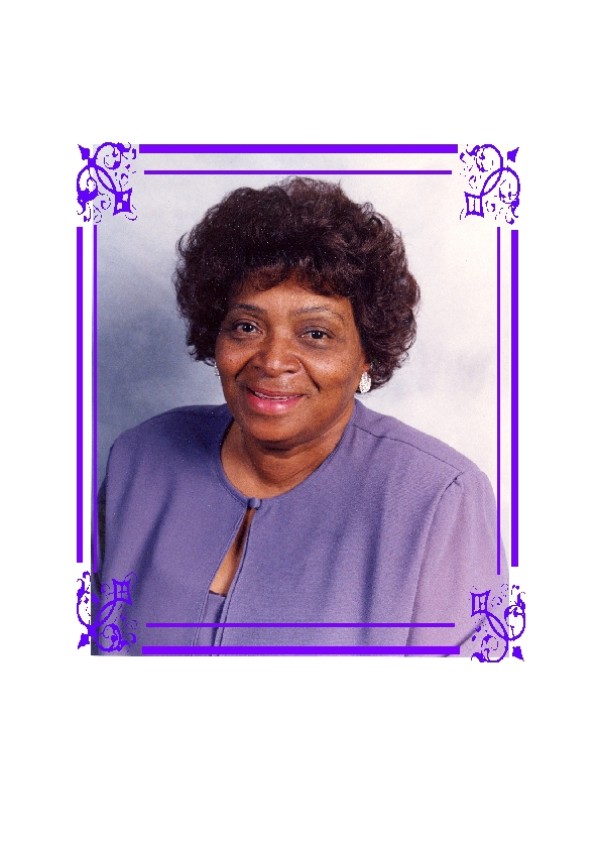 Assistant Pastor Bobbie J. Perry's relationship with the Jesus Word Center Life Changing Ministries began in 1986, when she co-founded Jesus Word Center Church. Life Changing Family Services, the 501(c)3 Faith Based community organization was established in 2002.
Background
Pastor and Teacher Bobbie J. Perry made a commitment to pick up the cross and follow Jesus on November 30, 1970, at St. James COGIC, under the leadership of Elder Willie James Campbell. While a member of St. James, Pastor Perry served as the Adult Sunday School Teacher and President of the Choir. She also is responsible for the implementation of the weekly church bulletin.
Accepting the Call to Ministry in 1981, Pastor Perry became a part of the Pastoral Staff at St. James COGIC. Pastor Perry's burning desire to minister at the Jails and Prisons afforded her the opportunity in 1983, when she met Apostle Mattie J. Phillips in a Sunday School Class who invited her to join her at the Cook County Jail. It was at this time Pastor Perry became a member of the Open Door Ministry. As an active member, she also had the opportunity to visit Joliet, Pontiac, and Dwight Correctional Facilities.
In 1984, Pastor Perry joined Pastor Phillips in forming ''The Salt of the Earth' Ministry. During this time the Salt of the Earth Ministry visited Vienna Correctional Facility and Chicago Teen Challenge. As Pastor Perry continued to minister and work for the Lord, the Pastoral Ministry was heavily placed on her heart. Thus, in January of 1985, Pastor Perry joined Apostle Phillips as co-founder of the Jesus Word Center Church where she continues working with the Ministry, instructing the people of God concerning his Word.
Pastor Perry is anointed and called as a prolific teacher of the Word of God. She believes in the Ministry of Jesus Christ as given in His Word…to feed the hungry, clothe the naked, visit the sick and those in prison. She works to accomplish this by establishing the following community outreach at Jesus Word Center Church:
Jireh Food Pantry, Jireh Free Breakfast, Salt of the Earth Women's Prison Ministry, Audy Home Ministry, and the Life Changing Telecast.
Educational Achievements
Pastor, Perry attended Moody Bible College and Chicago Baptist Institute and majored in Biblical Studies. Pastor, Perry worked in the United States Postal Service and retired as Acting Manager, Station Operations, in 1991.
She has two sons and one daughter in ministry.
---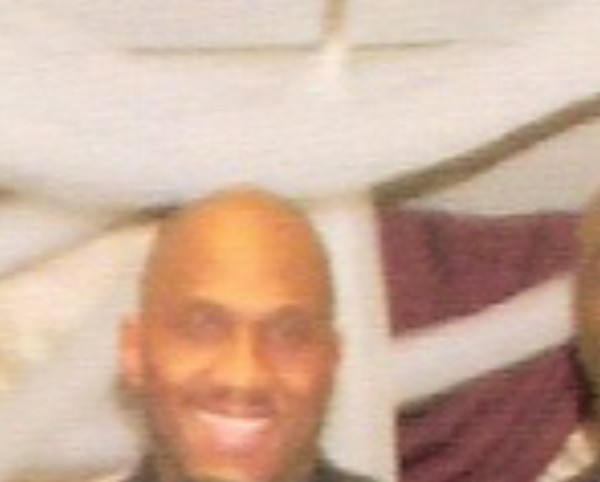 Elder Ronald L. Edwards Sr., was born in Chcago, IL and as a child he attended Westside Community Church on the westside. In 1970 he dedicated his life to the Lord and became a member of St. James COGIC, under the leadership of Pastor Willie James Campbell. There he began singing in the choir, and it was there he met a wonderful young lady who later became his wife.


After some years of being in a backslidden condition, he rededicated his life to the Lord in 1998, and became a member of Jesus Word Center Church under the leadership of Apostle Mattie J. Phillips and Pastor/Teacher Bobbie J. Perry, where he found a passion in working with the young people, and shortly after became a youth leader.


In 2003 God elevated Elder Edwards in the ministry to Elder where he began studying and preaching God's word and witnessed the Holy Ghost move in powerful altar calls. Due to his passion for young people, God open a door of opportunity for him, alone with other Ministers to go and minister to a lost generation in the Juvenile correction facility in Chicago.


Elder Edwards planned for a lot of things in his life, but there was one thing he did not plan for and that was the death of his wife of twenty years. With prayer, faith and the love of JWC family he has been strengthened. After many years Elder Edwards met and fell in love with Taletha Barnes and they were married July 17, 2011.


Elder Ewards and wife have three children.
---

Evangelist Rosina Paige-Willie, dedicated her life to the Lord at the age of 12 at Rose of Sharon Spiritual Church under the leadership of her grand-mother Rosina Bridges who was also her spiritual mentor. Evangelist Paige-Willie served faithfully as an Usher, Altar worker and Choir Member until attending college at Northern Illinois University in DeKalb, Illinois.
In 1982 Evangelist Paige-Willie became a member of St. James COGIC under the leadership of Elder Willie James Campbell. She reaffirmed and surrendered her life completely to the Lord and began to grow steadfast in the things of God until relocating with her family to Ft. Worth, Texas.
Shortly after returning to Chicago in 1988 Evangelist Paige-Willie and her family joined the Jesus Word Center Outreach Ministries under the tutlelage of Apostle Mattie J. Phillips and Pastor/Teacher Bobbie J. Perry. Since acknowledging the call to Ministry, Evangelist Paige-Willie actively serves as an Administrative Cabinet Secretary leading several ministry teams including the Life Changing Marriage Ministry and the Media/Communications Department.
Evangelist Paige-Willie's greatest desire is to Preach and Teach the Gospel of Jesus Christ, compelling ALL to accept Jesus as Lord and Savior and equipping every man and woman to fulfill God's perfect plan for their lives. Mark 15:16
Evangelist Paige-Willie is the Wife of Willis Willie, Jr. and the mother of two children, Jameice Shante'' Willie and Willis Emmanuel Brendon Willie, III.
---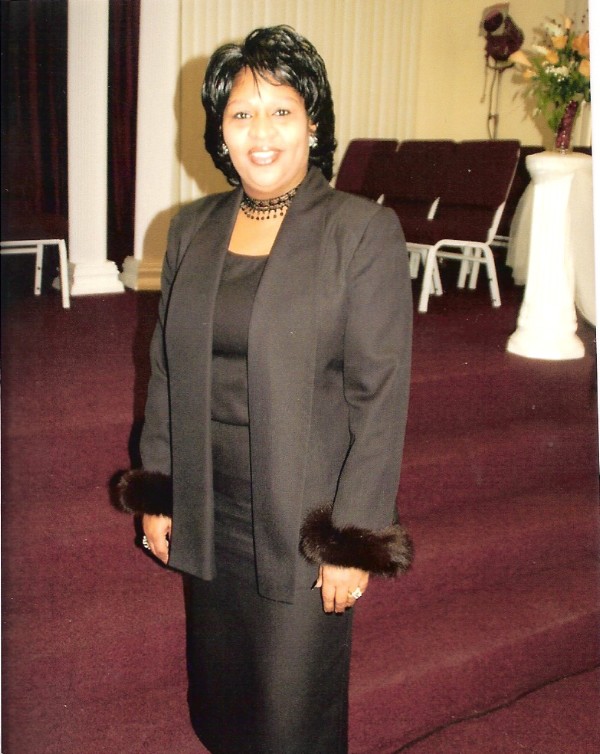 Evangelist/Pastor Anna B. Mason recieved Christ as Lord and Savior in 1991 at Jesus Word Center under the leadership of Pastors Mattie J. Phillips and Bobbie J. Perry. She excepted her call to ministry in 1996. She has been a member for eightteen years. Evangelist Anna B. Mason currently serve as an Administrative Board member, Youth Pastor, Teamleader for the Kankakee Women Prision Ministry and the Instructor for the Discipleship/Newmembers Course. Evangelist Anna B. Mason has been married for twenty six years to Deacon Henry L. Mason,, together they have four lovely children and four adorable grand-children.
---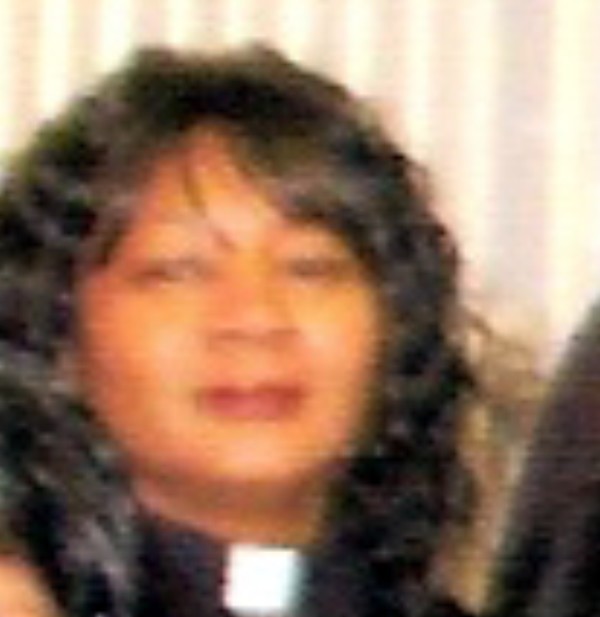 Evangelist Rose Barnes-Starks joined Jesus Word Center Church in July of 1991. She is a member of the Pastoral Staff, President of the Usher Board, member of Jireh Breakfast Service, Chairperson for Women of Zion, and on the Ministering Team for Kankakee Women's Prison. Evangelist Barnes-Starks also serves as Leader of the JWC servant team to the membership, and our guest. Rose is Married to Jessie and is the proud parents of 2 daughters and the grandparents of 5 grandchildren.
---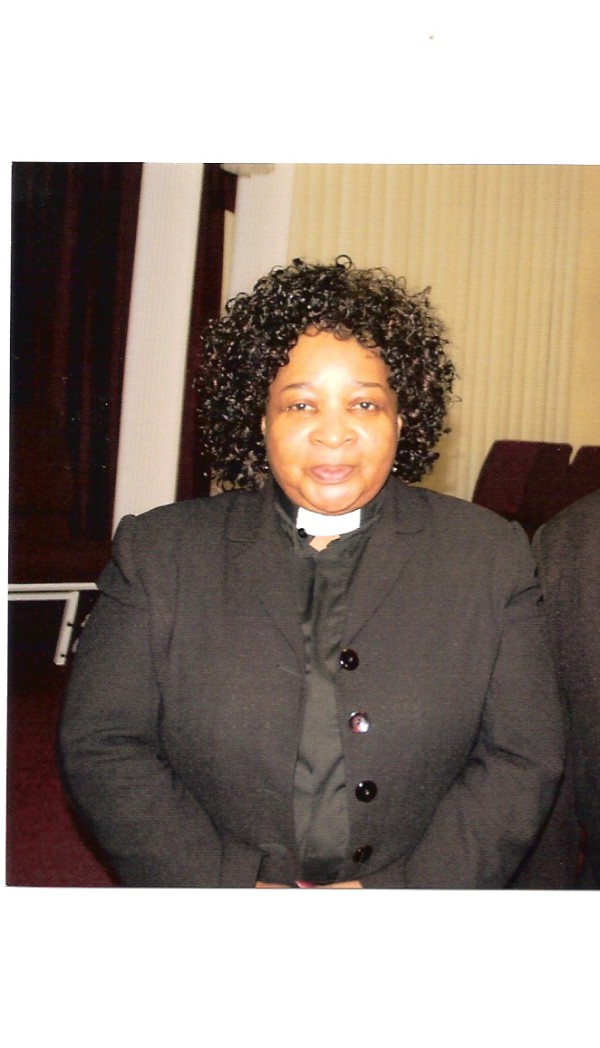 Evangelist Sandra Cathy has been a member of Jesus Word Center since 1995. She currently serves as leader of the Jireh Food Pantry to the Lawndale Community. Evangelist Cathy is also a part of the JWC Leadership Team and Praise & Worship Team and Choir.
---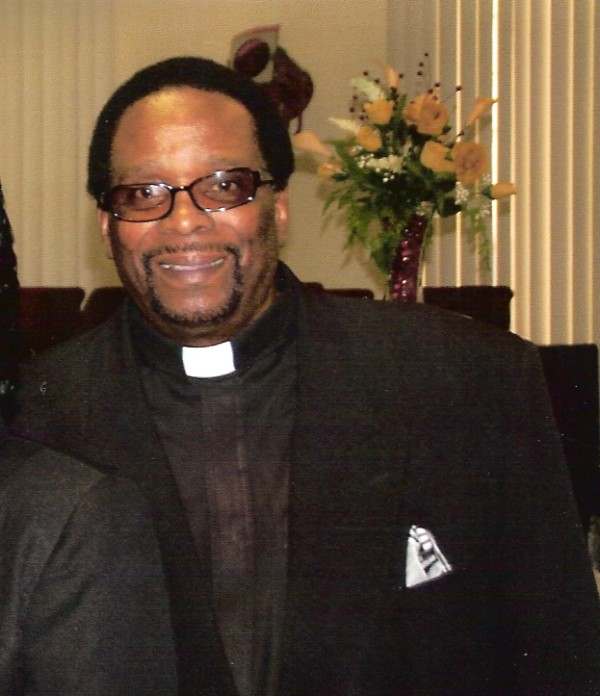 Deacon Henry L. Mason joined Jesus Word Center Church in 1991, where he was ordained as the church first deacon shortly thereafter. .He currently serves as the Chairman of the Deacon Board, Co-ordinator for the Jireh Food Pantry and the church Photographer. He is married to Pastor Anna B.Mason, and he has four lovely children and 4 adorable grand-children.
---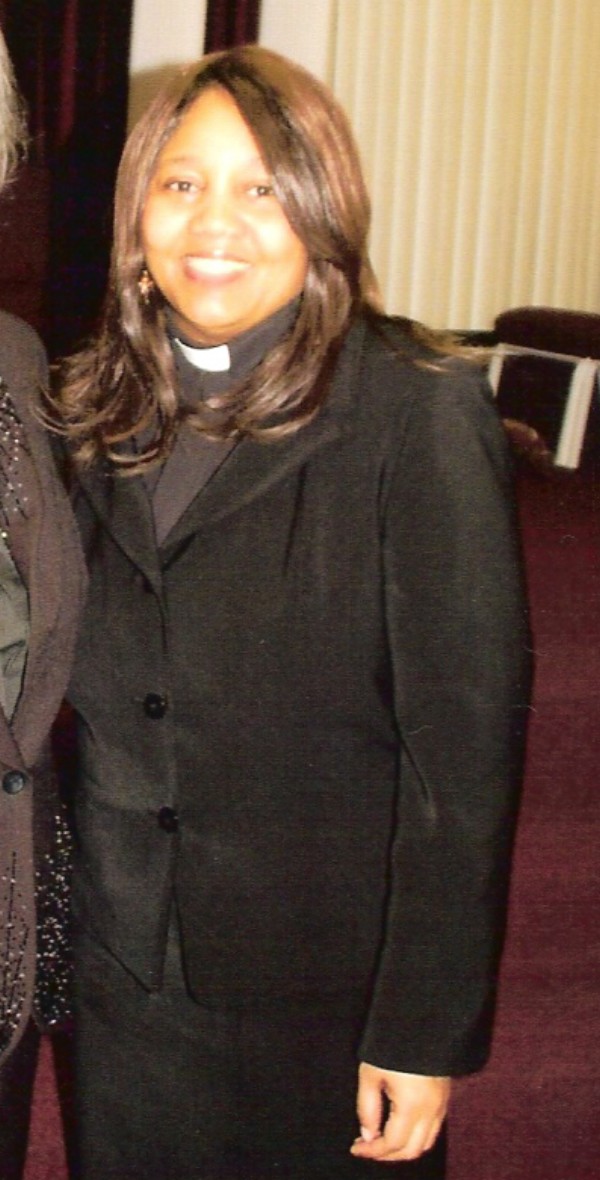 Phrophetess Sheila McCord has been a member of JWC for 16 years. She serves as JWC Children Church Leader, JWC Leadership Team and Lord's Supper Coordinator. Evangelist McCord is married to James McCord and the mother of two (2) and the grand-mother of one (1) grand-son.
---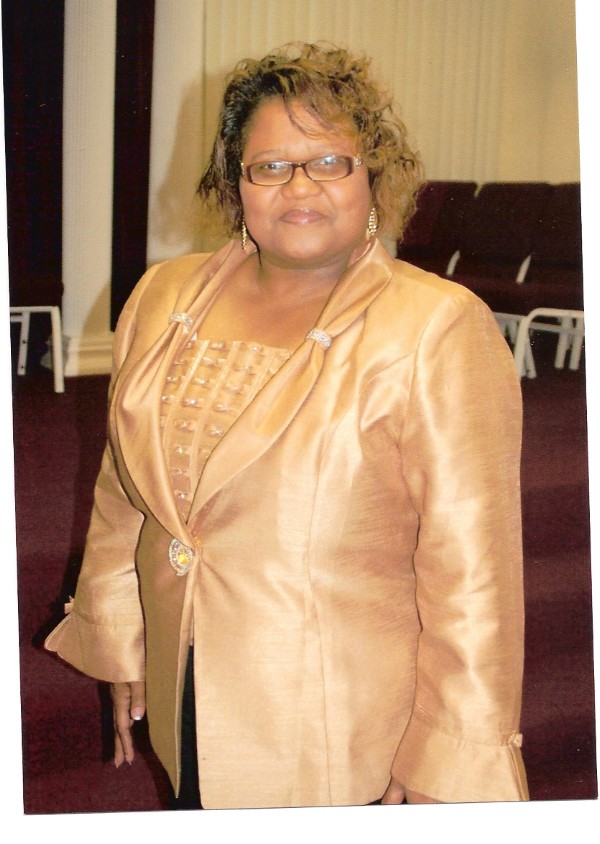 Evangelist Dr. Tyla Courtney, M.D., is a native of Chicago and a licensed physician, practicing in the Chicagoland area for the past 20 years. She was born the youngest of two children. Evangelist Dr. Courtney was reared in a God fearing home, and sought the Lord early in her life for direction and purpose. Evangelist Courtney felt the call of God to preach the gospel in 1990, and in 1992 she was ordained an Evangelist. In 1995, Evangelist Courtney joined Jesus Word Center Church. While being at JWC, she has worked in various areas of ministry, Audy Home, Youth Coordinator, Kankakee Women's Prison, and a Choir Member. Since 1999, Evangelist Courtney has been the Administrator of JWC. Current offices consist of Chair of the Administrative Cabinet, Praise and Worship Leader, Finance Director, a member of the Pastoral Staff, and community outreach liaison between JWC and St. Anthony Hospital.


Evangelist Courtney is honored and priveleged to serve in ministry at J-Dubb. She acknowledges that it is a vibrant part of the Lawndale Community, serving God through serving our fellowman. More and more she is learning it is really all about the Kingdom, and thus, so glad to be able to serve.
---